Institute
Who are we?
Together with its partners, the Institute "Wirtschaft und Gesellschaft"
combines complementary disciplinary perspectives and field-tested
professional expertise in an integrative research and consulting approach.
Competencies
Tailor-made solutions
In discussions with responsible representatives from a wide variety of organizations, be they private or public, market-oriented or non-profit, we were repeatedly shown how difficult it can be to initiate and implement structural or process changes that appear necessary. Decision-makers need a well-founded basis for the implementation difficulties and consequences of a change process. In companies, the flow of information across hierarchical levels is often non-transparent, the sensitivities and needs of employees are difficult to communicate and their resistance to upcoming changes cannot always be foreseen. The resulting loss of time and friction, half-hearted reforms and a deterioration in the working atmosphere can be avoided by acting with foresight. A rapidly changing society, induced by economic change, requires politically further developed framework conditions.
Using our decidedly problem-focused, critically distant approach, we create analyzes that illuminate all aspects of the respective complex of questions. In the corporate environment, our tried and tested experience supports the development of promising strategies in change management. We offer you tailor-made solutions.
A rapidly changing society requires politically further developed framework conditions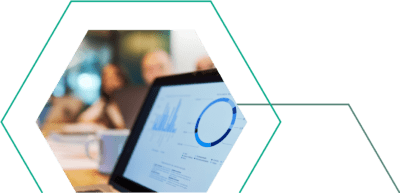 Persons
The management team
The composition of the management group results in an outstanding interdisciplinary combination of competence and experience.
The spectrum ranges from scientifically guided analysis and impact studies to the practical implementation of massive change processes. The participants have so far been successful initiators and supporters of important political and economic decisions in their respective scientific or economic environment.
Prof. Dr. Franz Schultheis

Co-management

Actual position

Senior Professor of Sociology at Zeppelin University

Expertise

Expert in the field of social policy and changes in the world of work and publicist on various research projects

Task in the IWG

Implementation of content-related work as part of the services

Hans H. Melchiors (Diploma in Economics)

Co-management

Actual position

Board member "Pensions -icherung-Verein Versicherungsverein auf Mutigkeit" (PSVaG) until April 30, 2021, current, partly honorary board and advisory board and committee functions in the German economy,

Expertise

Many years of management and leadership experience at the top management level
Creation and development of various companies
Use of change processes and projects and technical business transactions
Expert in social policy and insurance.
Excellent contacts to commercial companies and public organizations.

Task in the IWG

Implementation of content-related work as part of the services

Dr. Sebastian Sturm (MA Business Administration)

Co-management

Actual position

Business consultant
Administrative and supervisory board mandates

Expertise

Expert in digitization, insurance and change management

Task in the IWG

Implementation of content-related work as part of the services